Quality of people, both staff and customers, that have been with us for all these years.
The Original Pancake House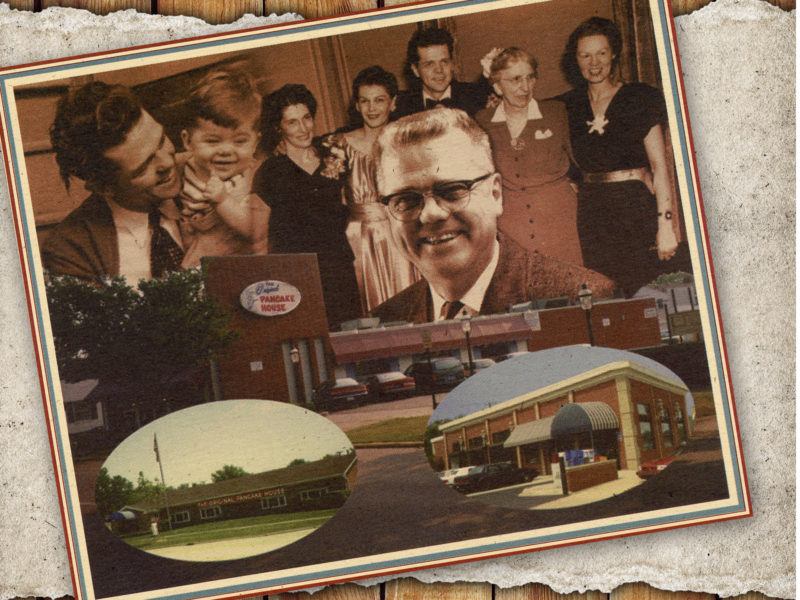 The Original Pancake House
Our History
In 1953, Les Highet and Irma Hueneke founded The Original Pancake House in Portland, Oregon. Since then, their restaurant has won worldwide acclaim.
In 1956, The Original Pancake House won the McCall Citation for Excellence in the preparation and presentation of food. And, in Paris the beloved chef, James Beard, selected the Original Pancake House as one of the top ten restaurants in America.
In 1962, Howard Hamilton had a dream. A dream to open an inviting neighborhood place for families and friends. Along with his wife, Janet, they opened The Original Pancake House in Grosse Pointe Woods, Michigan. Since that time, it has become the most popular "morning" spot in the City, and has been awarded "Best Breakfast in the Detroit Area" numerous times.
In 1980, their son Frank and his wife Anneke, purchased the business from his folks. Determined to carry on the vision of his parents, Frank has opened three more neighborhood locations to accommodate the popularity of this "one of a kind" menu.
Our Menu
Pancakes, or griddle cakes, are the oldest form of bread.
The first ones were made of pounded grain, mixed with water, and spread upon a hot rock to dry. The ancient Hebrews cooked their unleavened bread on a griddle and in China, the egg roll, really pancake, has been made for untold oriental ages.
Today, every country has its own version of the pancake. They may serve as appetizers, as Russian Blini do: entrees, as the Italian Cantinelloni: Desserts, as do French Crepes Suzette, but always they are welcome. All the world loves pancakes.
Contact Us